Regional Report: Mosquitoes in the Northeast
The Northeast region of the United States has the distinction of being the point of introduction for what experts consider to be the most important mosquito-borne disease in North America: West Nile virus. The virus was first isolated in North America by researchers at the Connecticut Agricultural Experiment Station (CAES) in New Haven, Connecticut.
To help you learn more about mosquitoes and mosquito-borne diseases in the Northeast, we spoke with mosquito expert Dr. Theodore Andreadis, director of the CAES and co-principal investigator for the Northeast Regional Center for Excellence in Vector-Borne Diseases (NEVBD). Funded by the Centers for Disease Control and Prevention (CDC), the NEVBD was established in early 2017 to address emerging and exotic diseases borne by mosquitoes and other vectors.
Dr. Andreadis spoke with us in December 2017. The following interview is one of six regional mosquito reports available on the AMDRO.com website.
AMDRO: WHAT ARE THE TOP CONCERNS IN THE NORTHEAST REGARDING MOSQUITOES AND MOSQUITO-BORNE DISEASES?
Andreadis: In the Northeast right now, there are two major mosquito-borne diseases that are of concern. West Nile virus, which was initially introduced back in 1999, continues to reemerge every single year. It's something that we have to continue to monitor each year.
With West Nile virus, we have typically seen that if we have a wet spring followed by a very hot, dry summer, that seems to amplify the virus to very high levels. It usually translates into an increased number of human cases. For the Northeast, it's really important that we monitor mosquito populations on a regular basis. This is done throughout the region, because this virus does reemerge every single year.
The other virus that we have to focus on is Eastern equine encephalitis virus. This is a virus that's been with us essentially forever, but it's very, very unpredictable. The focal areas for the virus typically are in and around freshwater hardwood swamps. The ecology of this virus is very, very different from West Nile.
West Nile typically occurs in urban and suburban areas because the mosquito that transmits it, Culex pipiens, [lives around humans]. The Eastern equine encephalitis is principally transmitted by another mosquito called Culiseta melanura, which occurs in rural areas.
While West Nile virus reemerges every single year, it's very predictable. Eastern is totally unpredictable. Nobody's quite sure if it overwinters here. We have some evidence suggesting that the virus does, and then sort of fades out. There's additional information that it seems to get introduced with migrating birds. We're not quite sure what the conditions are that really translate into high levels of virus activity. This is something that we also have to monitor on an annual basis, like we do West Nile virus, by trapping and testing mosquitoes.
Typically, with Eastern, if we start to find infected mosquitoes early in the season — say in July rather than August — then sometimes that's an indication that it's going to amplify and we could get a higher risk of human infection. The concern with Eastern is that it happens to be the most deadly mosquito-borne virus in North America. So, while it's comparatively rare and unpredictable, it has a very high fatality rate. It approaches about 30 percent.
Unfortunately, if you survive infection, there's a high likelihood you'll have permanent neurological damage. That typically occurs in around 70 percent of the people who do survive infection. So, it's a real nasty virus and unpredictable. So, those are the two viruses that circulate in the area that we are mostly concerned with.
The other concerns that we have in the Northeast are the introduction of the invasive mosquito Aedes albopictus, the Asian tiger mosquito. This mosquito seems to be expanding its range, moving into southern New England and possibly other areas. One of the things we're looking at is if this a function of climate change.
We're sort of on the leading edge of the northward expansion of this mosquito. Right now, it's pretty well entrenched throughout most of New Jersey. It's in New York City. It seems to be moving up the Hudson River Valley, and we have just documented overwintering populations here in Southeastern Connecticut. There are some isolated populations in Southeastern Massachusetts as well.
The concerns with this mosquito are two-fold. Number one, it is a very, very aggressive human biter and it bites during the daytime. Once it gets established in an area, it becomes notorious because it frequently bites humans, and it can become the single most important pest species once it gets established.
It develops principally in all sorts of containers. It was actually introduced into the United States in Houston, Texas, and was first detected in used tire casings. So, wherever you have used tires and junk — artificial containers — that's where the mosquito breeds. So, you find it in a lot of densely populated urban areas, especially if you have urban blight. It's a real difficult mosquito to control. It can develop in a thimble full of water.
The second concern with this mosquito is that it is a very efficient proven vector of a lot of mosquito-borne viruses, including dengue virus, chikungunya virus and Zika virus. There's no indication with Zika virus right now that that virus has moved into this mosquito. The outbreak that was in Central and South America, and the outbreak that occurred in the Miami area, was all confined to another species of mosquito called Aedes aegypti. Aedes aegypti does not occur this far north, but albopictus is a vector.
So, in terms of looking at mosquito populations, those are the mosquito-borne viruses of concern and the invasive species that we have some concern with, in addition to our local populations that we have to monitor and control.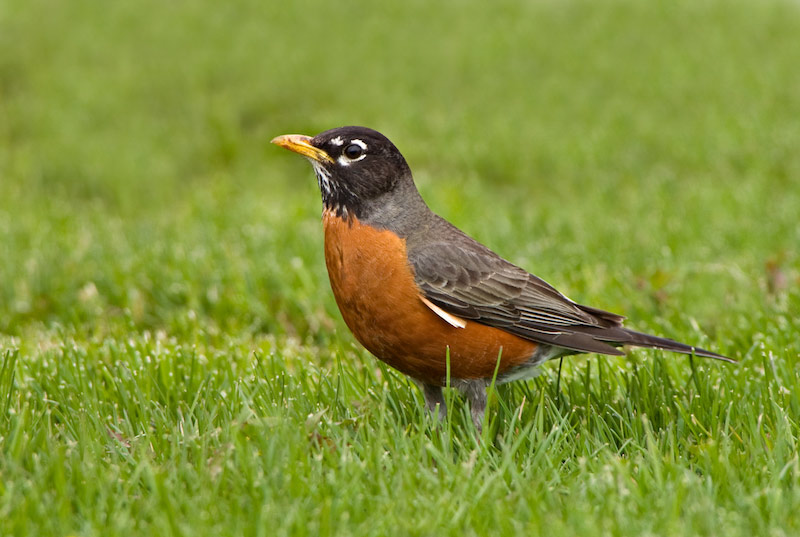 AMDRO: WHAT ARE THE MOST IMPORTANT STEPS FOR NORTHEASTERNERS TO TAKE TO PREVENT AND CONTROL MOSQUITOES?
Andreadis: In and around the home, you really want to clean up any water-holding containers. If you've got ornamental gardens, you want to make sure there's some fish in there. A lot of it is common sense. If you have rain barrels, put a screen on them. Protect yourself from mosquitoes; put screens on windows and use air conditioning.
When we do detect West Nile virus in a particular town or community, it's important for folks to take some personal protection measures. Use repellent if you're going to be out camping or hiking. If you're getting bitten by mosquitoes, you really want to protect yourself. That's the basic message to the public. That all occurs pretty seasonally. We usually start seeing West Nile virus activity in July, and it builds up in August. Mid to late August or early September are the high-risk times.
In the case of both these viruses that we've talked about, there's no transmission from human to human by the mosquito. For both West Nile virus and Eastern equine encephalitis, the reservoir hosts are wild perching birds. In fact, in the Northeast, we've identified the American robin as the principal avian amplification host. So, the mosquito has to bite the bird first to pick up the virus, and then they can transmit it when they feed a second time, on a human. But there's no transmission from human to human.
Now that's not true with dengue or chikungunya or Zika virus. That's totally different. There you have human-to-human transmission by mosquitoes.
AMDRO: THE CDC AND NEVBD RECOMMEND USING LARVICIDES TO TREAT RAIN BARRELS AND SIMILAR SITES TO PREVENT ADULT MOSQUITOES. HOW IMPORTANT IS THAT MEASURE?
Andreadis: It's important. The best method of control is really source reduction, which means eliminating the breeding site. But short of that, it's real difficult. For West Nile virus, a lot of these Culex mosquitoes in the urban/suburban communities are developing in storm drains and catch basins. Because these basins collect a lot of water, even if you don't have rainfall during the course of the summer, there's a lot of organic matter in there. These mosquitoes love it, and they do exceptionally well in there.
You want to target the mosquitoes when they're in the larval state. It's a lot easier to control them where they're breeding and developing than when they emerge as adults. Once they emerge as adults, the only way to control is with a chemical insecticide.
AMDRO: HOW IMPORTANT THEN IS CONTROL OF ADULT MOSQUITOES, ON A SHORT- OR LONG-TERM BASIS?
Andreadis: Sometimes I'll get people who call us and say, "Look, I'm having a garden party" or "We're having a wedding event, and we want to hold it outdoors." They can [treat] the area the day before. The history with this is that you'll get quick knockdown that may last one or two days. Then the mosquitoes will just move in again. But that can be effective for real short-term control, if you're having some kind of event and you don't want your folks to get eaten up by mosquitoes in a wooded area.
AMDRO: WHAT CAN RESIDENTS OF THE NORTHEAST EXPECT FOR NEXT SEASON?
Andreadis: We really don't know. Everybody always asks us, and it's impossible to predict. What we have seen is, if we have a relatively mild winter and then we have a wet spring, we usually get a lot of mosquitoes. But how much activity we see with West Nile virus depends on weather conditions.
With West Nile, the conditions that seem to be favorable for a rapid, large buildup of the virus in the bird population and the mosquitoes is wet spring followed by a hot, dry summer. With the Eastern equine encephalitis, it's usually mild winter and a wet, wet summer because that really seeds the mosquitoes in these freshwater swamps. So, it's really difficult to predict.
With regard to this Asian tiger mosquito that we're monitoring, we find that if we have a very mild winter, the populations build up more rapidly into higher levels in the summertime. The major limiting factor for that mosquito is cold winter temperatures because they overwinter in the dormant egg stage, and they cannot survive some of the subfreezing temperatures that we have for an extended period of time. So, in those winters where we've had that so-called "polar vortex" — that real cold weather in February — we have seen that had a traumatic impact on the spring population of those mosquitoes and really knocks them back.
On the other hand, if we have a very, very mild winter — and we seem to be moving in that direction — then this mosquito seems to rebound much more quickly. Its overwintering success is much greater, and that bodes well for it and not us. So, a lot depends on that. If we're moving into a period where our climate is changing and the general pattern is for milder winters, then that could help to extend the range of this mosquito, as well as increase its populations in areas where it is already established.
Right now, these populations are not high enough really to sustain any transmissions, say Zika virus or anything like that.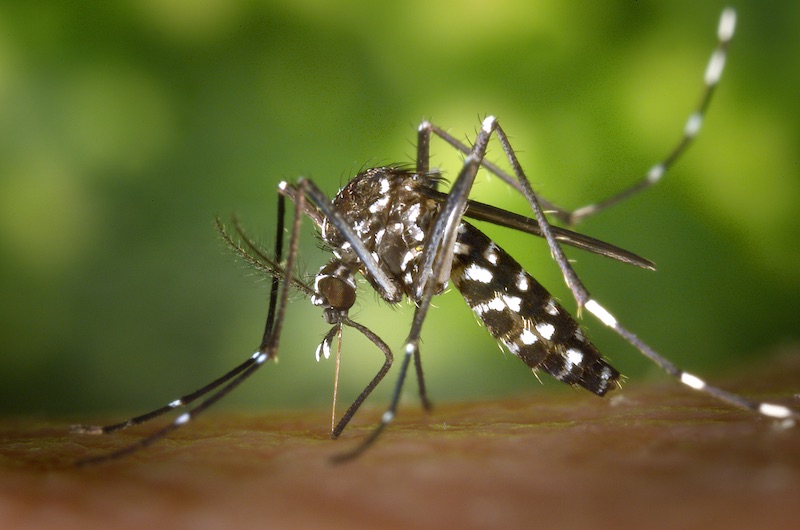 AMDRO: WHEN WEST NILE VIRUS ARRIVED IN THE UNITED STATES, IT WAS FIRST IDENTIFIED AT THE CONNECTICUT AGRICULTURAL EXPERIMENT STATION.
Andreadis: That's correct. Back in 1999, when the virus was presumably first introduced into the metropolitan New York area, we were informed by the Centers for Diseases Control and Prevention (CDC) and the New York officials about what was going on. We in Connecticut had a mosquito surveillance program, so we got out immediately and we collected mosquitoes in Greenwich, Connecticut, and isolated the virus from crows.
We obtained the first live virus isolations of West Nile in North America in our laboratories here in New Haven, and then we sent those samples to the Centers for Disease Control for confirmation that it was indeed West Nile virus. But we got those before even the CDC got them out of New York.
AMDRO: WEST NILE VIRUS IS NOW ESTABLISHED ACROSS THE UNITED STATES. HOW QUICKLY DID ITS SPREAD OCCUR?
Andreadis: The spread was extremely rapid. In fact, many of the folks who know things about these viruses suggested that this virus would not take hold in the Northeast because it was too cold here and it would rapidly die out, because the virus originated originally from Africa's West Nile region.
The virus spread very rapidly and by 2002 or 2003, it had invaded across the country and now is the single most important mosquito-borne virus in North America. It's here to stay. It circulates every single year. It reemerges throughout the country. However, how much activity you see, how many human cases, is somewhat variable.
California had a very bad year [in 2017]. Sometimes they'll see bad years in Texas. In the Northeast, it seems to be somewhat moderating, but we still get plenty of infected mosquitoes. We do get a handful of human cases every single year.
AMDRO: WHAT FINAL ADVICE DO YOU HAVE FOR PEOPLE IN NORTHEAST?
Andreadis: I think the most important thing is eliminate any breeding areas around your immediate home that you can. That will help. And when you hear on the news that we're finding West Nile virus in a particular community, use some personal protective measures. That's always wise to protect yourself from being bitten by mosquitoes.
In the case of West Nile virus, we know that middle-aged people and elderly people over age 70 are at greatest risk for developing severe disease, and the disease can be fatal — especially in older people. We've had three fatalities in Connecticut, all in people over age 80. Anybody who has a compromised immune system would also be highly susceptible to developing more severe disease. Some people will just develop West Nile fever; other people will develop neuroinvasive disease and will have to be hospitalized.
There is no [specific antiviral] treatment; treatment is just supportive. Antibiotics are not effective against any of these viruses. So, you do want to take some precautions and protect yourself with some common sense when they detect the virus. When we report that we have found West Nile virus in the mosquitoes in a particular community, that's something to take heed in and to pay attention to — because it's real.
CONCLUSION
Learning from leading experts in the field is a valuable first step in protecting your family against established and emerging pest threats. The Amdro® brand is committed to providing you with timely, authoritative information on mosquitoes, the pathogens they transmit and their control. With Amdro, you can count on the knowledge you need, when you need it, and premium pest control products to help you control and prevent mosquitoes and the threats they represent.
This interview was edited for length and clarity.
Amdro is a registered trademark of Central Garden & Pet Company.