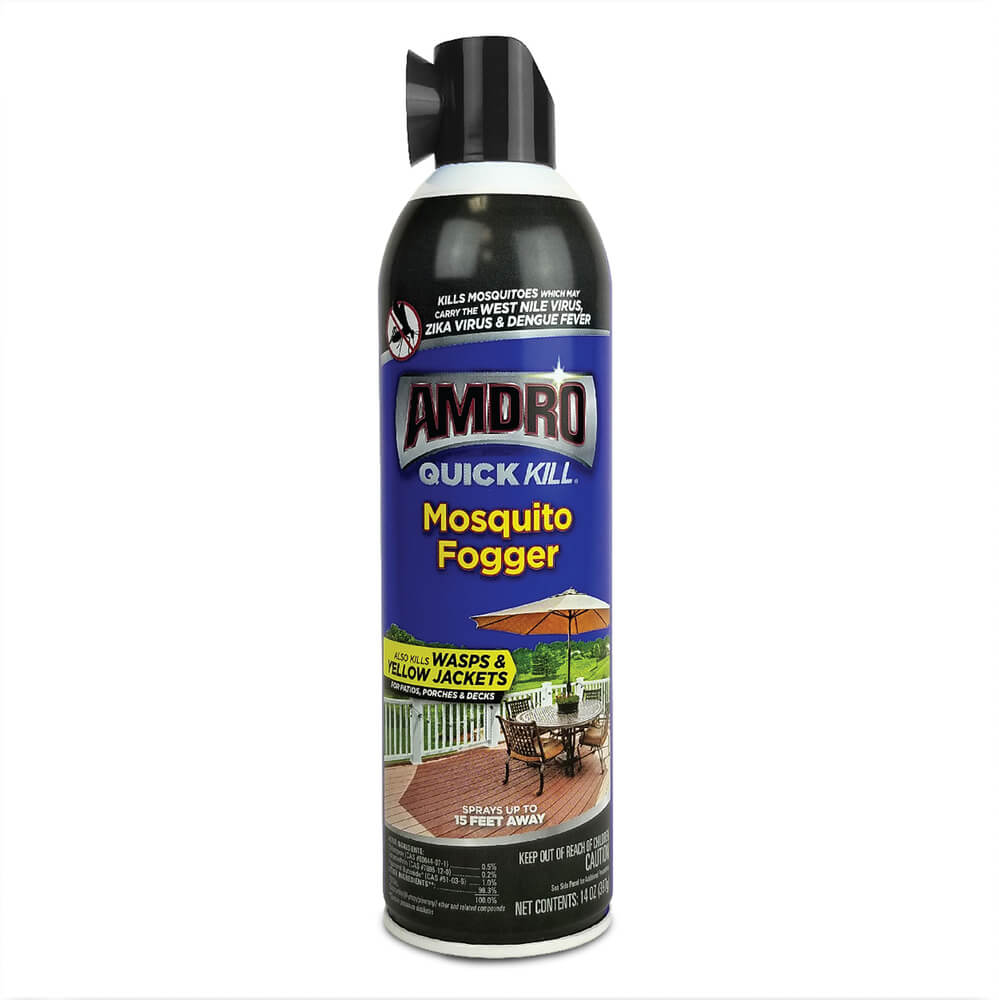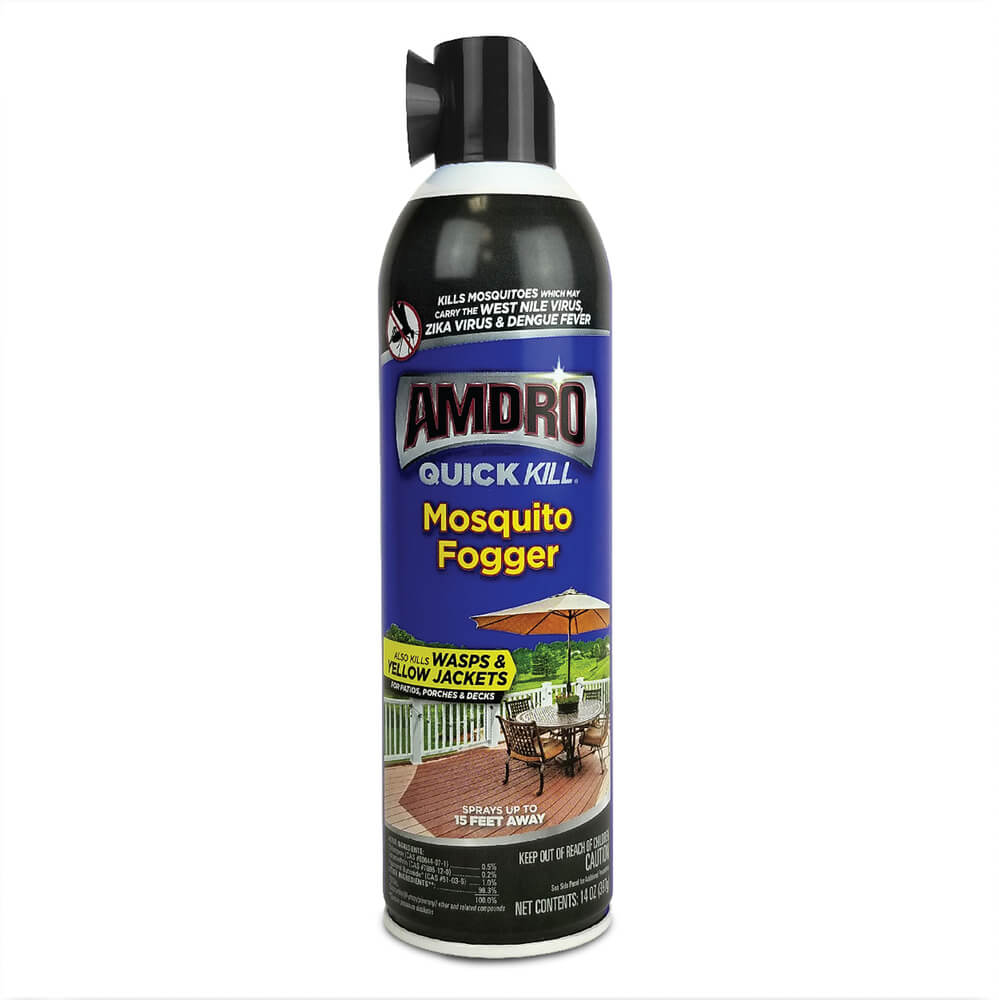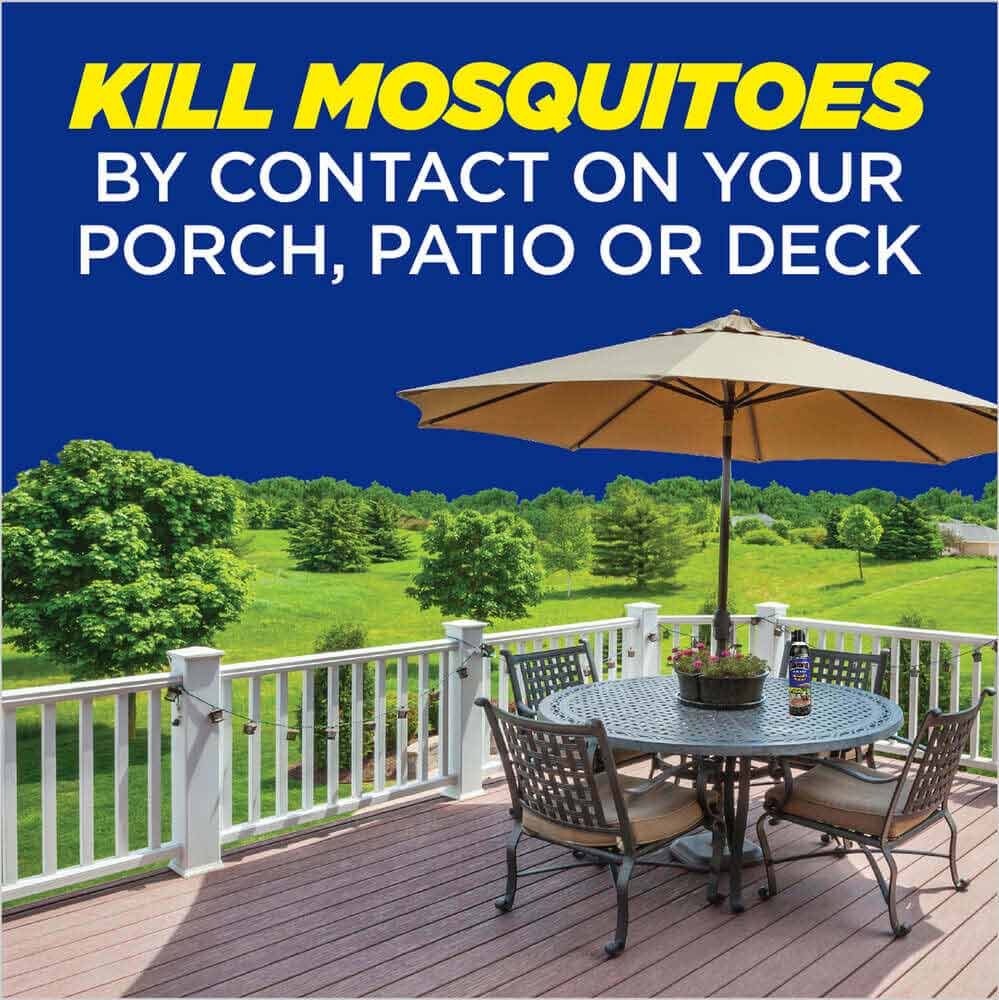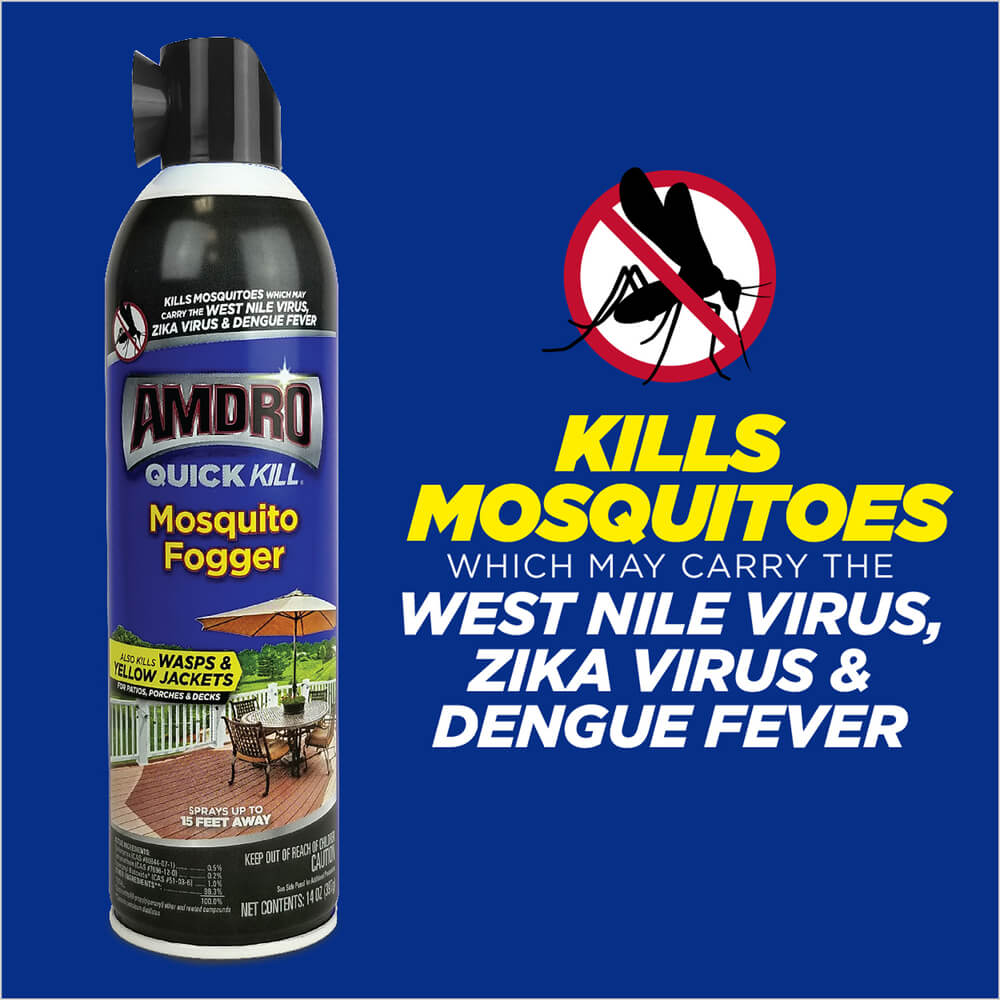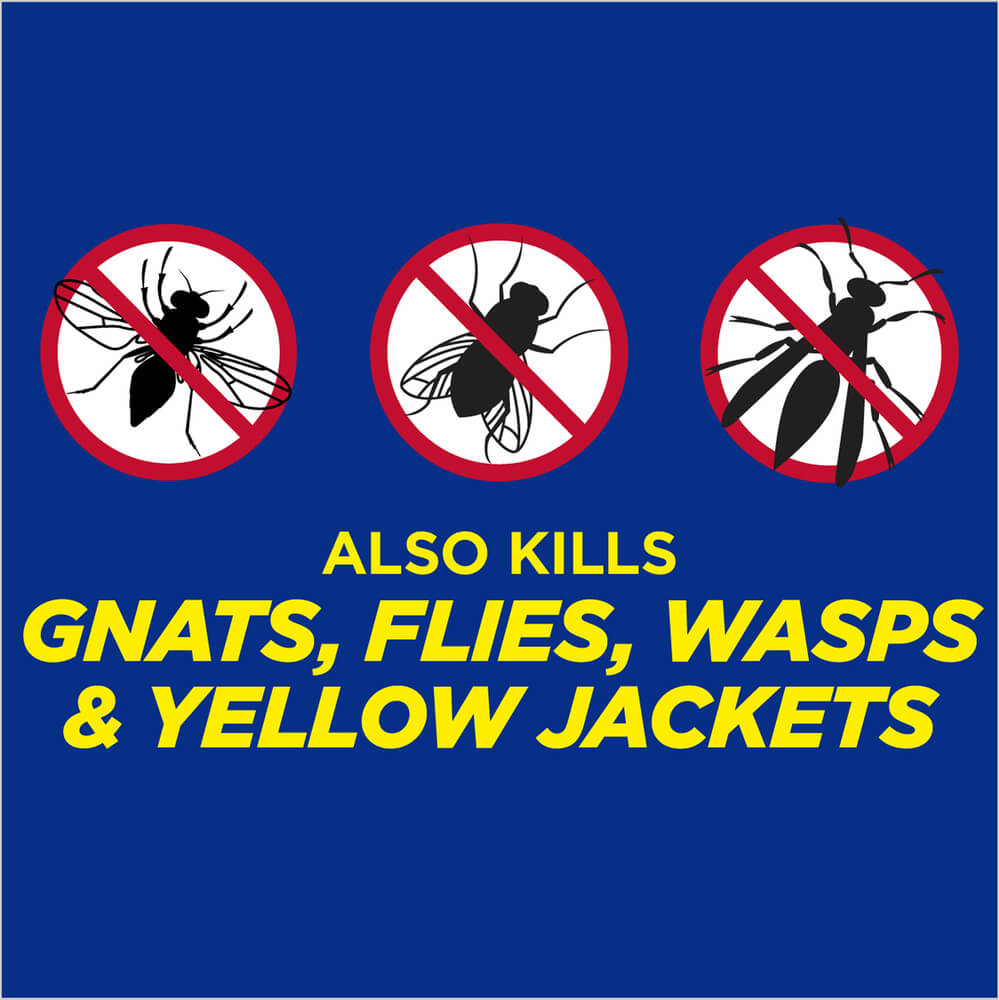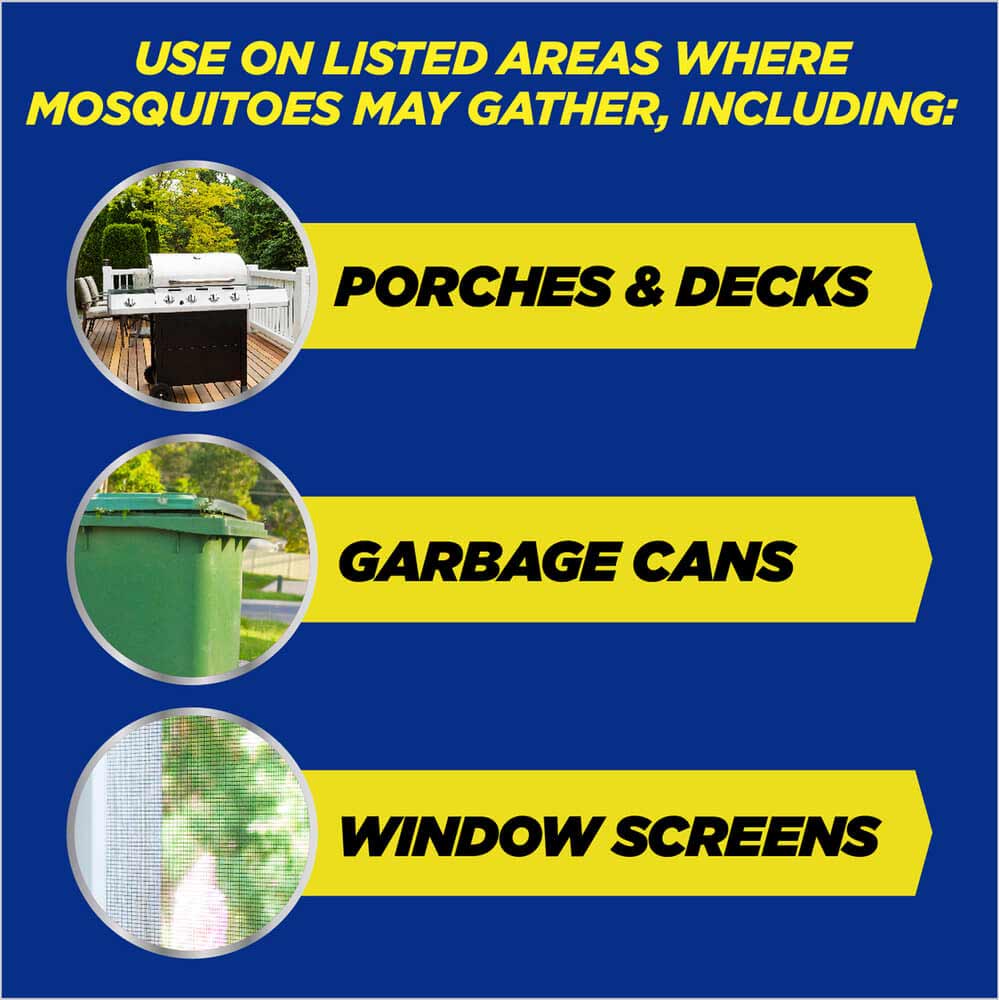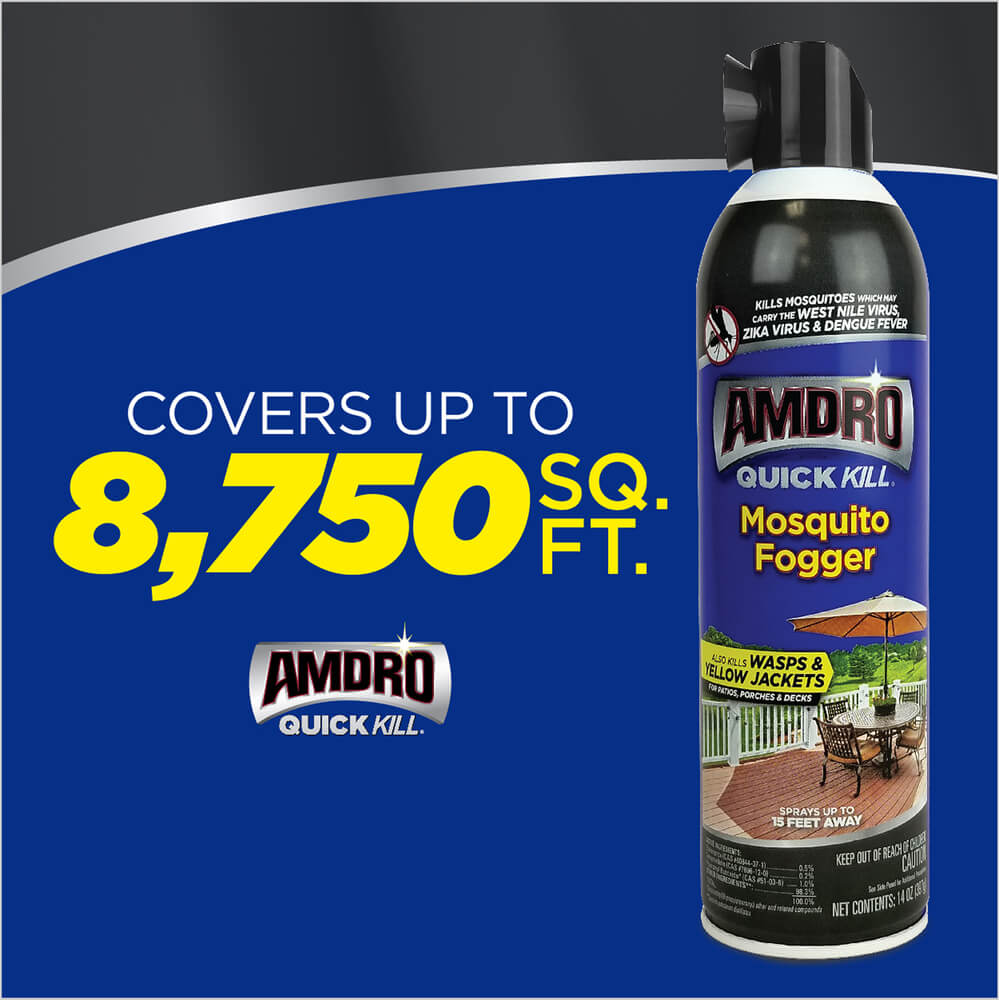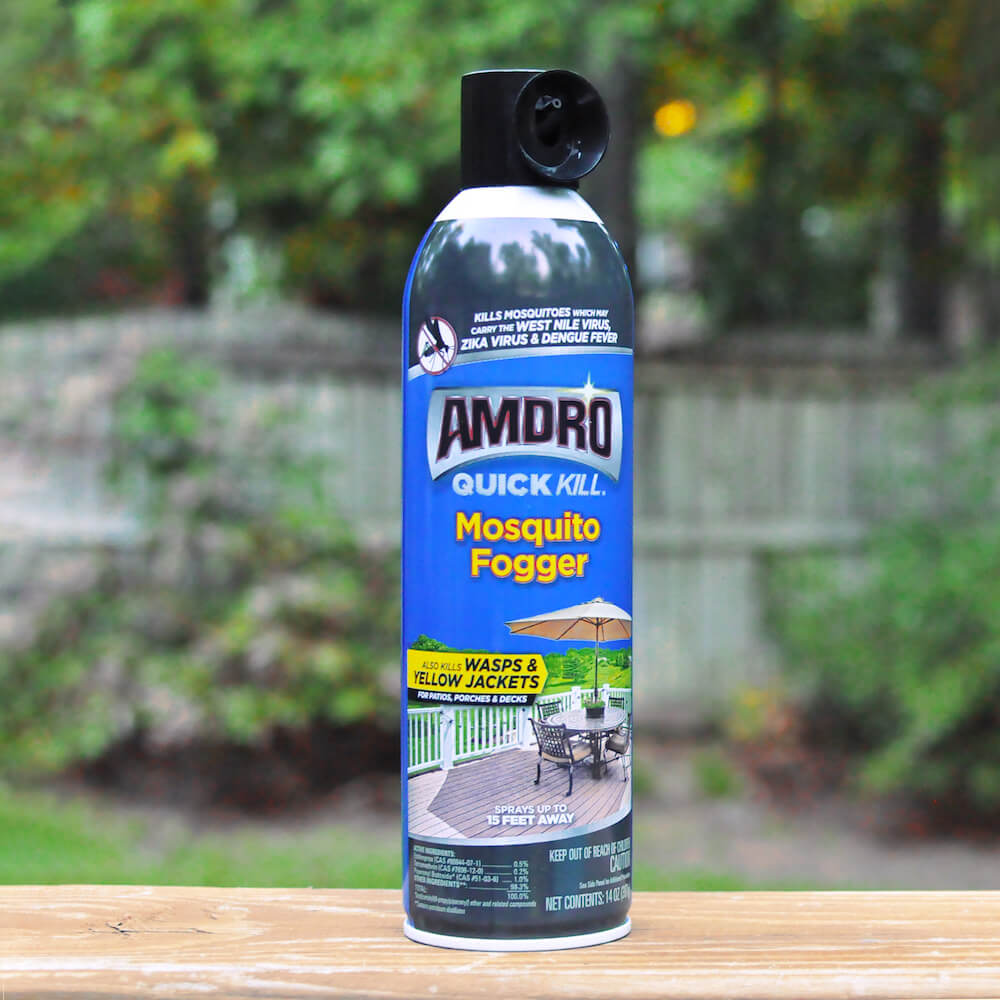 Amdro Quick Kill Mosquito Fogger
Size:
When mosquitoes invade your outdoor spaces, turn to simple control you can trust with Amdro Quick Kill Mosquito Fogger. This easy-to-use product kills mosquitoes the first time along with wasps, yellow jackets, gnats, flies and more. Use it in your backyard, patios, and porches before any outdoor gathering.
Kills mosquitoes by contact that may transmit Zika virus
Disperses into the air to create a barrier of protection
Children and pets may re-enter treated area once spray has dried
Also kills gnats, flies, wasps & yellow jackets
FAQ
Is it safe to use this product as a personal repellent?
No, Amdro Quick Kill Mosquito Fogger is only for outdoor use and cannot be used as a personal repellent.
How long does this product last and how often do I need to reapply?
Amdro Quick Kill Mosquito Fogger is intended for short-term outdoor use and will last for up to 24 hours until you have to reapply again. If you are going to be outdoors for a few hours, we recommend spraying this product first, before going out to enjoy your outdoors mosquito-free.
Can children and pets enter the area after I use the product?
Children and pets can enter the area after the spray has dried.
How do I use this product?
Hold container upright and spray. Do not apply this product in a way that will contact adults, children or pets, either directly or through drift. Point spray nozzle away from face. Hold can on a slight downward angle. For best results, spray when air is calm. Allow a few minutes for product to take effect. Spray with wind if breeze is blowing.
VIEW ALL TARGETED PESTS
Ants, Carpenter Ants, Bees, Carpet Beetles, Centipedes, Clover Mites, Cockroaches, Crickets, Earwigs, Firebrats, Fleas, Grain Beetles, Millipedes, Mole Crickets, Mosquitoes, Moths, Pillbugs, Scorpions, Silverfish, Sowbugs, Spiders, Ticks, and Wasps